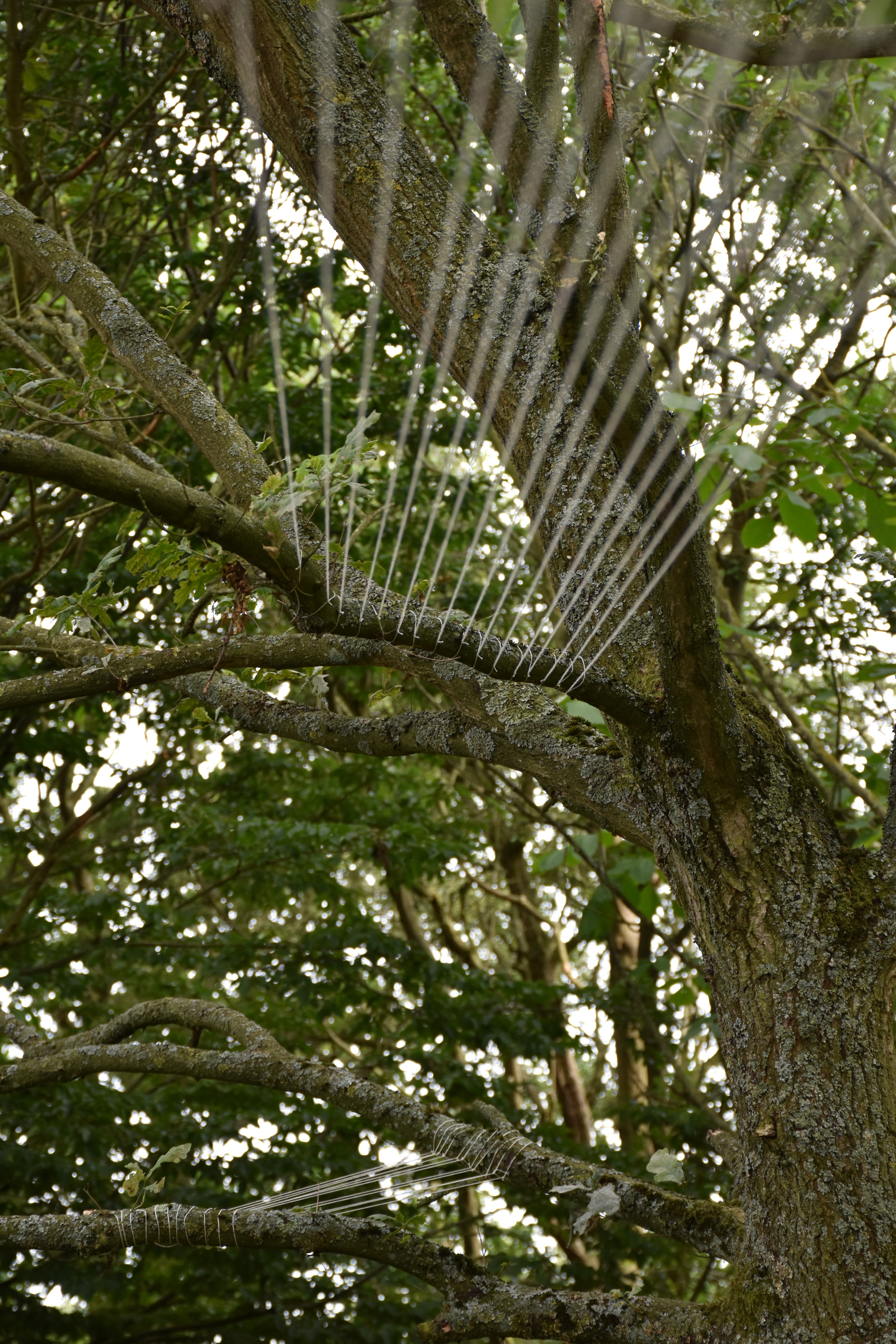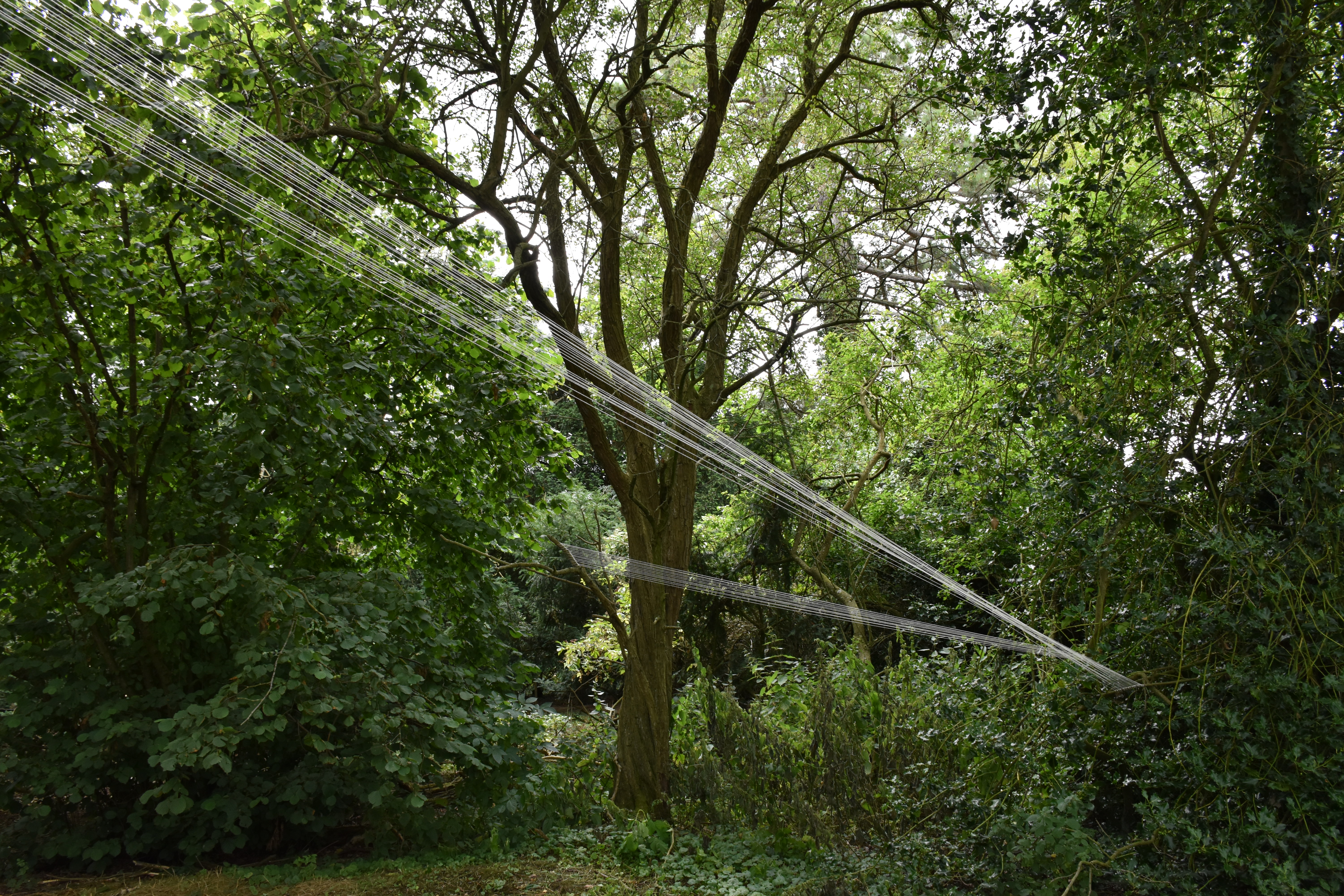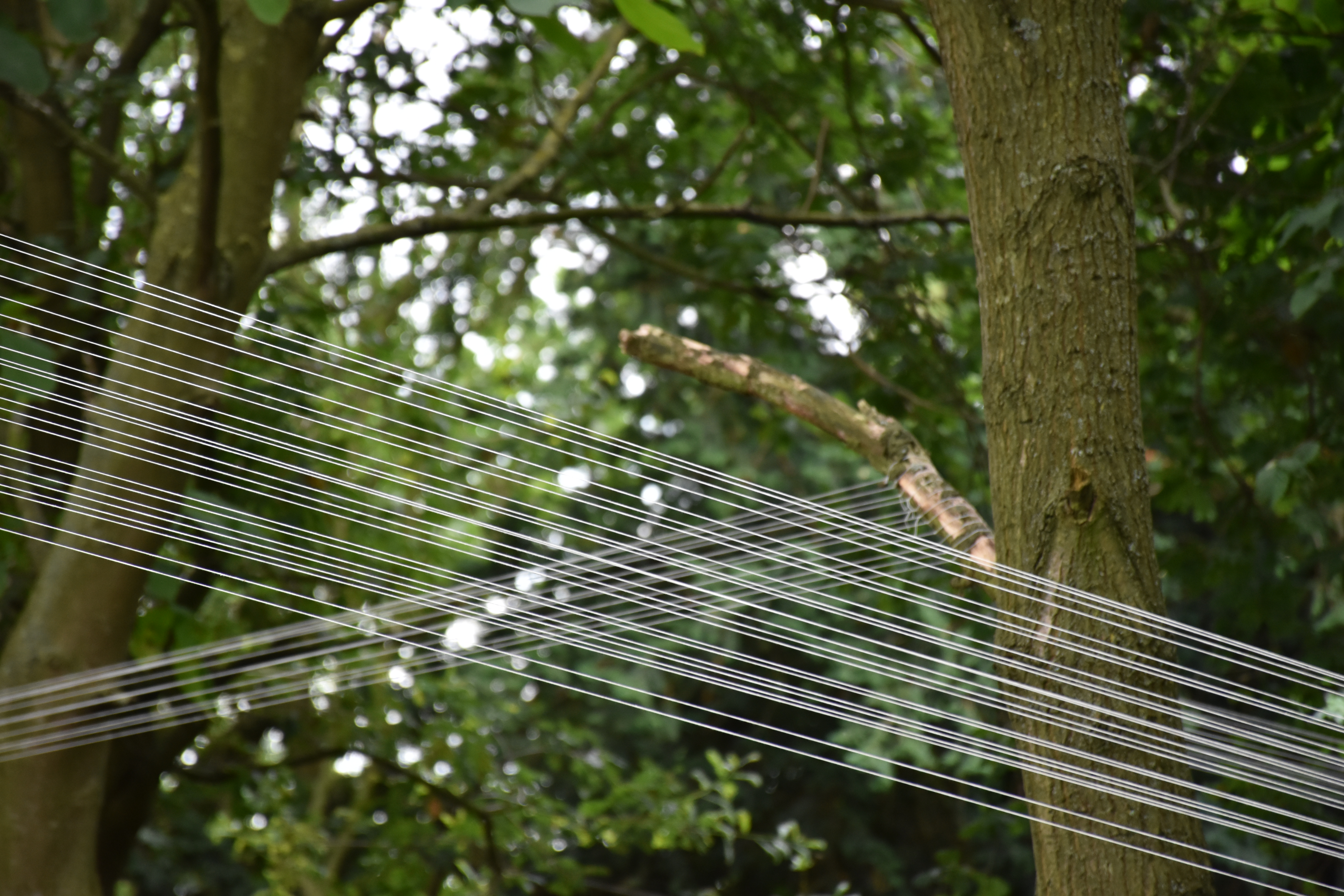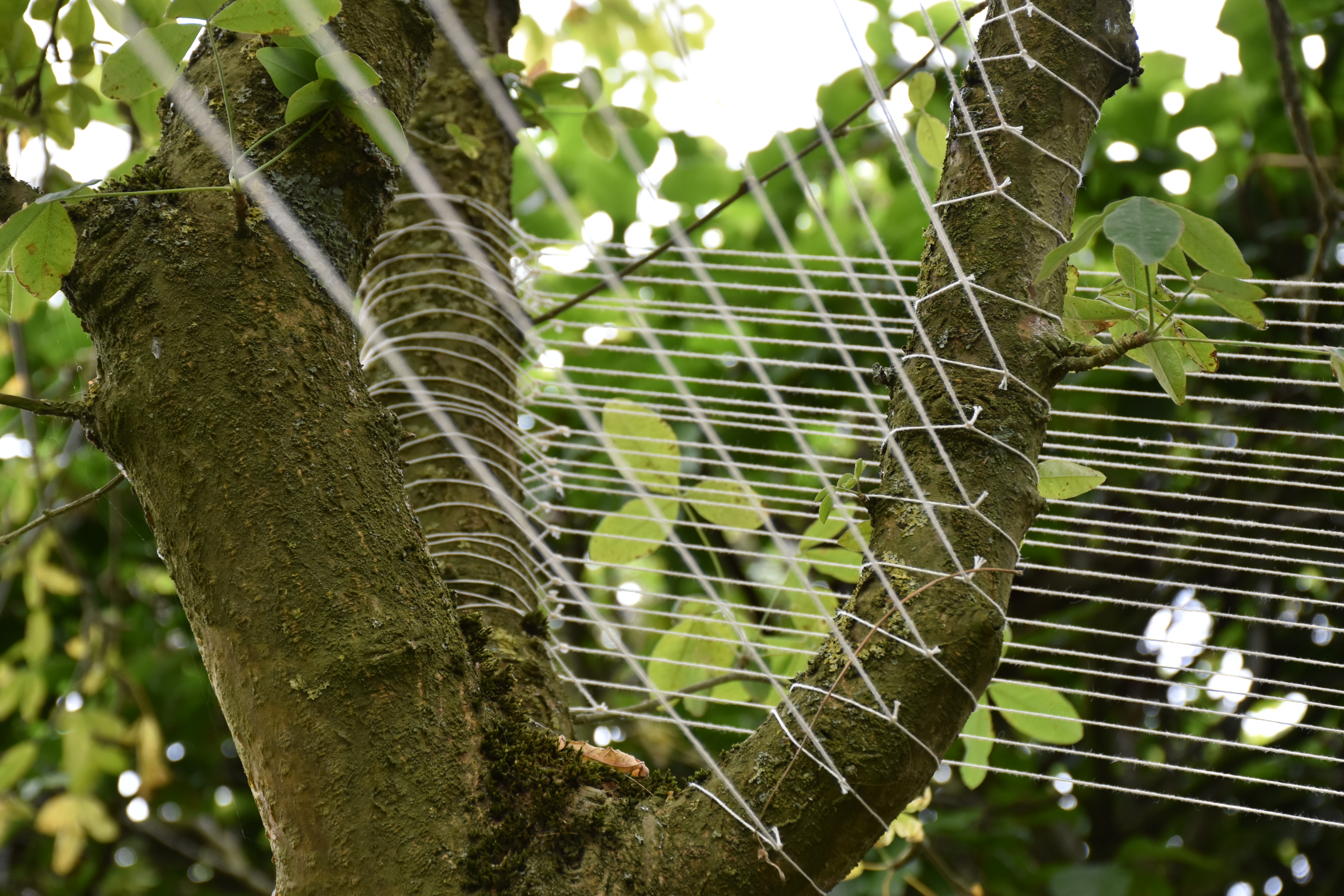 (Untitled) at Raveningham Sculpture Trail, Norfolk | Loom warping thread | July-August 2020

This site-specific installation explores the connections between people and place and has been grown in direct response to the natural environment. For months we have been confined inside and this piece starts to question how we might re-consider new spaces that we encounter as life slowly shifts towards a new normal. The stark structures of the lines created contrast and interact with the natural forms in this woodland. As you move around the space, different shapes are created and each viewpoint is slightly different.

A film of the installation will be made available shortly.