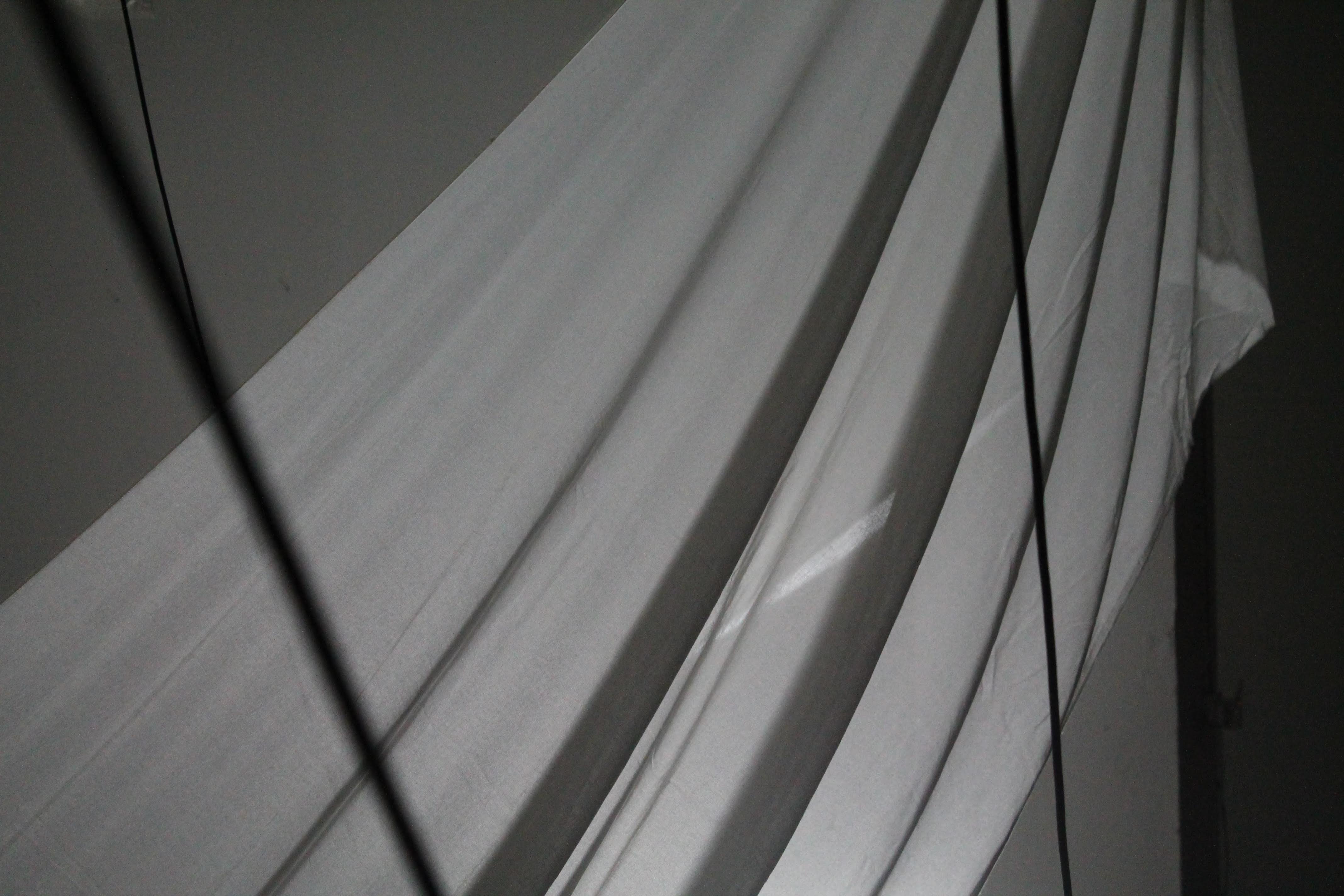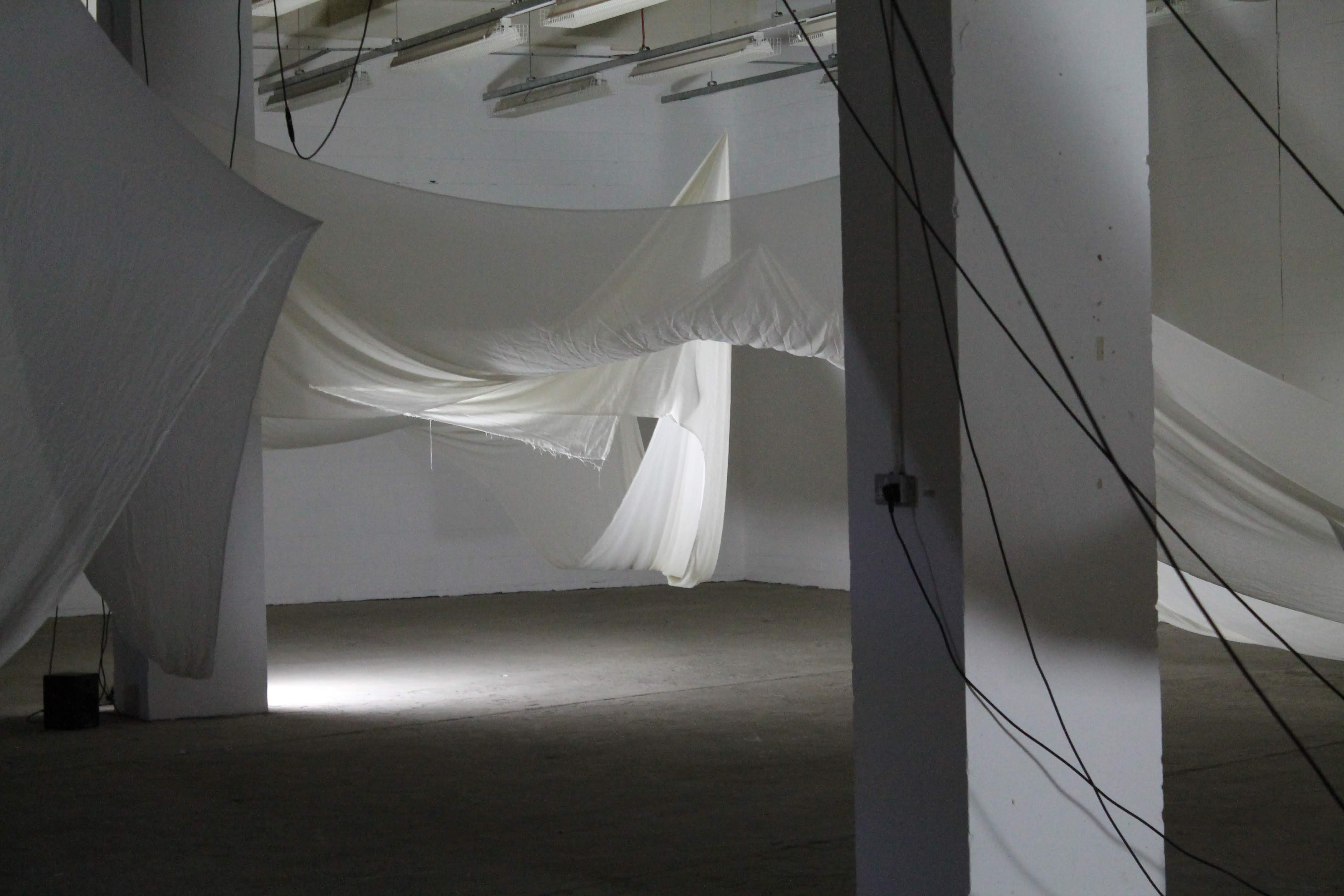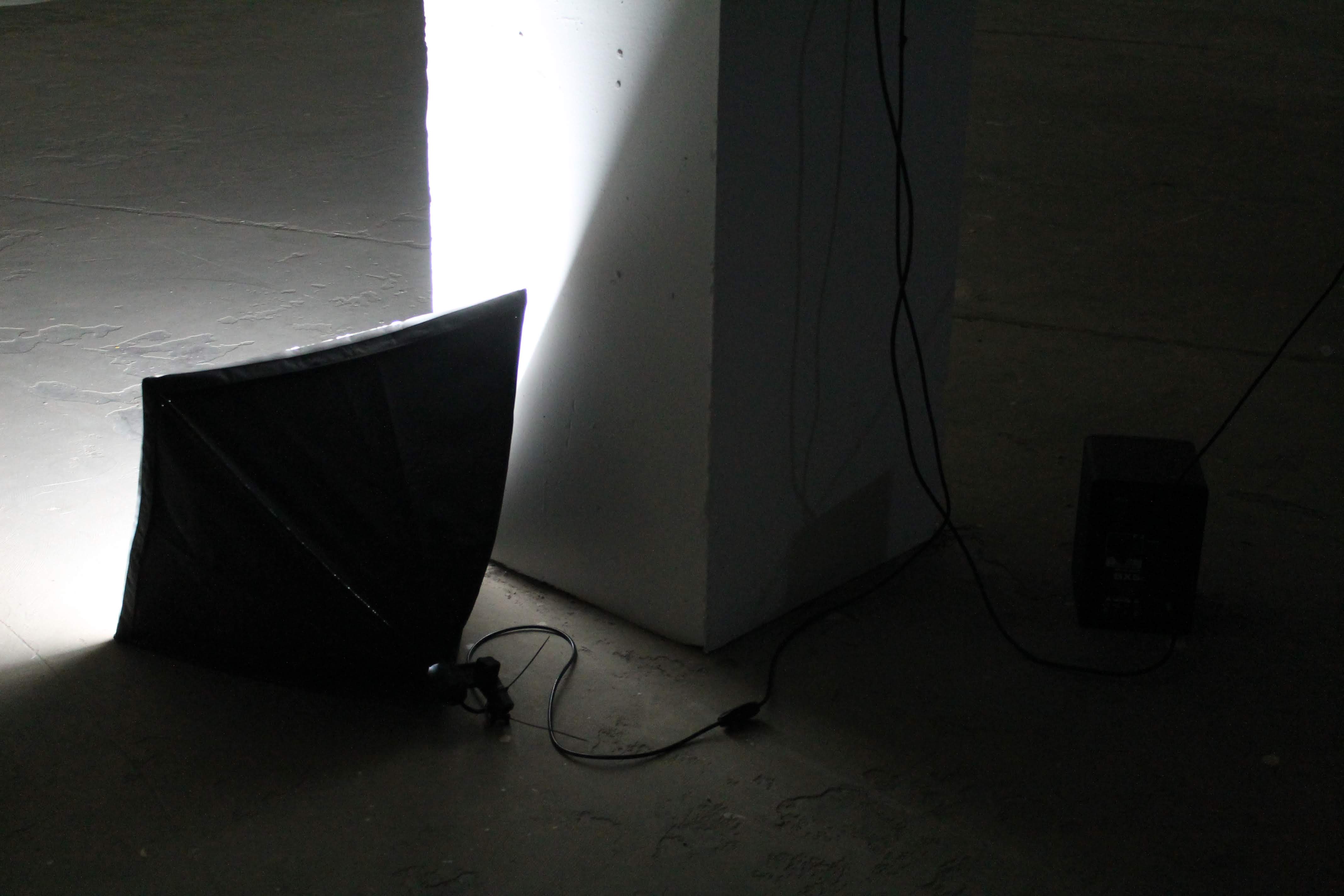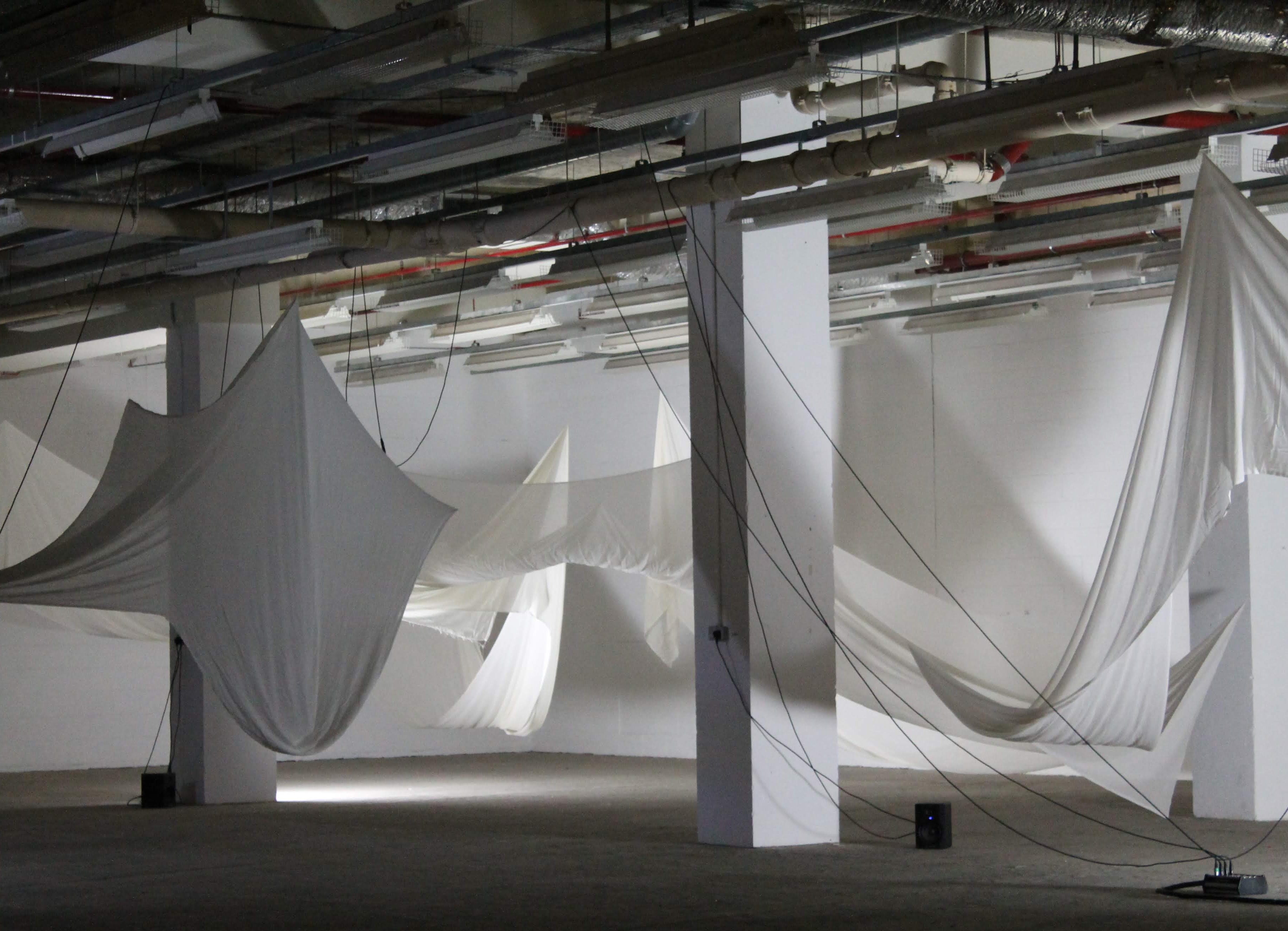 Audio, by Heledd C. Evans:

https://soundcloud.com/user-56160558/interwoven-mix-excerpt

'Edit of audio installation tracks from collaborative exhibition 'Interwoven' with textile artist Annie Fenton. The audio was a two-part installation housed in Shift Cardiff, a huge basement space in Cardiff Capitol Centre. The bass track was played on two large speakers in one half of the basement, whilst the treble half was played over a series of speakers interwoven with Annie Fenton's textile installation.

The audio was inspired by Annie Fenton's textile piece, and a Finnish folk song, Kopsin Jonas.' (Heledd C. Evans)



Interwoven, 2019, Shift (Cardiff)

When two different threads of practice are Interwoven, something new is created.

Heledd C. Evans and I came together and collaborated to create a new installation, which explored how audio and visual work can exist simultaneously, transforming spaces and shaping experiences. This new work explored the similarities between our respective practices and reflected our desires to create experiences in which audiences can be part of by creating their own journeys through the work.